Available for only 99-cents at  Nook | iBooks | Kobo | GooglePlay
Amazon: US, United Kingdom, Canada, Germany, Australia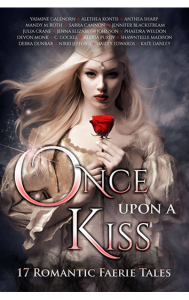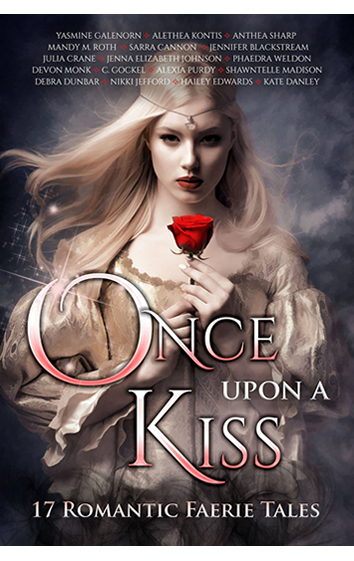 Yep, I wrote a story about Rush, everyone's least favorite SEAL. It's a play on Beauty and the Beast and can be read as a standalone. I think everyone deserves a path to redemption, even him. Here's a little excerpt:
"Why shouldn't I kill him again?" Bohdi asks, turning back to his girlfriend.

Putting her hands on her hips, Lewis stamps her foot. "You shouldn't hurt him because I can take care of myself."

Maybe it is because Rush's not in a cone of heat and he can feel Bohdi's mood isn't quite as murderous as before, maybe it's because he likes to be cocky in the face of danger, maybe it's because of adrenaline, but he lets out a long, "Pfft!"

Lewis and Bohdi both look at him.

Rolling his eyes, Rush says, "Come on, Lewis, you can't hurt anybody." It's the truth. Lewis may have magic that rivals Patel's and the mayor's, but Lewis can't hurt a fly. Literally, she cannot. If she fires a gun, it won't hit a living target. If she tries to step on a roach, her foot will slip.

Lewis gets very still. Patel takes a step back from Rush and cocks his head.

"I'm just telling it like it is," Rush says. Without Rush, Bohdi, and the team, her life would be a lot more difficult.

One of Lewis's delicate little nostrils flare, and it's kind of funny, like looking at an angry bunny. Rush smirks.

Lewis's eyes narrow. "You're right, Rush, I can't hurt you."

Rush smiles triumphantly. Lewis strolls toward him, and Bohdi coughs into his hand.

"But I can fix you," she croons.

"I'm not injured, but thanks." Rush grins.

Stopping three feet away from him, Lewis drawls, "Rush, you unrepentant misogynist, if you don't develop a meaningful relationship with a woman in the next fourteen days, your penis will never work again."
So yes, Rush has some fun times in this story. Okay, not really, he has dismal times in this story, but it's also funny, moving, everyone who has read it has loved it, and there is a happy ending. (Hey, not that kind of "happy ending!")
Besides my story, there are 16 other fantastic fairy tale retellings. So what are you waiting for? Pick up Rush as part of the Once Upon a Kiss anthology at Nook | iBooks | Kobo | GooglePlay |Amazon: US, United Kingdom, Canada, Germany, Australia it's only 99¢ for now, but we'll be raising the price soon.