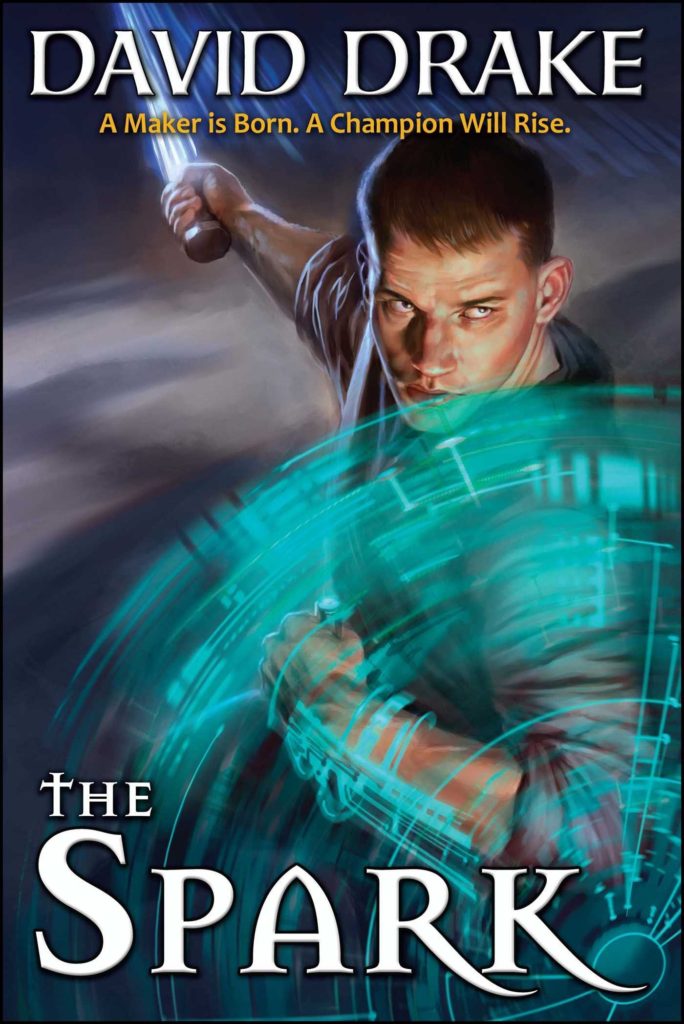 I have had a weakness for Le Morte d'Arthur fanfiction–even though I've never read Le Morte– ever since I read The Once and Future King* by T.H. White. Since then I've read more versions of the Arthurian tales than I can fully remember. Tales from Genevieve's point of view, tales from Mordred's perspective, tales of Arthur and Genevieve's only son (What? You didn't know he existed?) tales of Gawain and the other knights … and tales of A Connecticut Yankee in King Arthur's Court**.
So I like Arthurian legend. But a few months ago, if you had asked me if I'd ever want to read a novel where the main hero was based on Galahad I wouldn't have been interested. Galahad was the son of Lancelot and Lady Elaine in the legends. He was the perfect knight: brave, capable, bold, and so noble he ascended directly into heaven. He was also kind of boring, an irritatingly judgmental holier-than-thou, and a prude.
But here we are. I've read not one, but two books based on Galahad. Why did I subject myself to this?
Because the books were written by David Drake, the writer of Red Liners, the book that puts the marine in Space Marines. Or at least puts the space marines in an alien jungle with sentient man-eating plants. It is a laser firing, grenade exploding, gritty, emotional masterpiece. I like emotions in my fiction, because, as a robot, it's how I study humans and blend in. (Fiction reading improves empathy. Possibly even for robots.) Red Liners looks unflinchingly at military vs. civilian mindsets, and I don't think it favors one over the other … or rather, shows how superiority is situational. Also, it made me cry.
So, anyway, I picked up The Spark. Drake doesn't name his characters after their Arthurian counterparts. I can't decide if this is a strength or a weakness. Galahad is Pal, the hero who narrates the tale, and all the others have their own names. Writing this review I can't remember their Drakian names because I keep thinking of them as Merlin, Gawain, Gareth, Lancelot, Arther, and Geneviere. So it might be a weakness, but I know why Drake renamed them–despite similarities in personalities and certain situations, he has given them different destinies, and it does keep you wondering how the story is going to unfold. Also, the story isn't set in the traditional Arthurian landscape, England after the collapse of Rome. Instead it is set in a future where the Ancients, a mighty, intergalactic human civilization that travelled between the stars on "roads" visible only to animals, has collapsed. The Arthur figure in the story is slowly rebuilding civilization in habitable "nodes" on these worlds. More on that later.
Drake has given Galahad, ahem, Pal, all the traits that I found irritating in the original Galahad. He is judgmental and a prude. But Drake shows the positive side of these traits. Pal wants to be part of Arthur's better future for mankind–idealism goes along with that judgmental attitude. And being a prude can keep a man out of a lot of trouble … that doesn't really need explaining, does it? Also, Pal does grow throughout the story. At one point in the second book, Pal, in thinking about a woman who is in charge of the royal archives, ponders that she could be beautiful despite her age if she just tried. Eyerollingly annoying but in character, and by the end of the book he acknowledges to himself that she really doesn't have the time for superficial trappings–it would keep her away from the vocation she loves and is really good at. He also realizes that his judgemental attitude leads him to give up on people too quickly, and also to be a bit of a hypocrite at times. Overall, I liked Pal, and what I didn't like of him–and his girlfriend, May–was believable for characters with their backgrounds and in their age groups.
What really made the story for me though, was the world. It was a beautiful creation of science-fantasy. The humans in the intergalactic civilization have left behind artifacts that "Makers"–people who enter into trances to feel the purpose of the artifacts–can manipulate. They manipulate them into weapons, primarily for the knights of Arthur's court. Humans, Makers, warriors, and common folk alike, travel to the court with the help of dogs whose minds some can enter to see the roads between worlds. The knights also use the dogs to see the movements of their opponents. Pal has the ability to be both Maker and warrior, which sets him apart from most of the knights in court. He's also of refreshingly humble birth, and doesn't look down on common folk. The first book is his journey from idealistic farmboy to a knight in a court that is far less ideal than he imagined back on the farm–complete with duels, a quest, and Guinevere being accused of treason for infidelity–and it doesn't end the way it did in Le Mort. In the second book is the search for Merlin. Both have plenty of action if that is your thing. For me, there was just something magical in the way Pal's personality–the good and the bad of that idealism–intersects with the sci-fantastic universe and the human folly of the court.

The Spark and The Storm are available at Amazon, Nook, GooglePlay, andiBooks.

* The Once and Future King is a classic that is funny, wise, and wonderful. I highly recommend it. It was very influential in my understanding of human emotions … as a robot and all. It's available at Amazon, Nook, GooglePlay, iBooks, and Kobo.

** A Connecticut Yankee in King Arthur's Court is also a classic and manages to lampoon the arrogance of those obsessed with progress and the stupidity of those dead set on hanging onto the old ways no matter what. It's available at Amazon, Nook, GooglePlay, iBooks, and Kobo … and also ManyBooks if you don't mind giving them your email address.