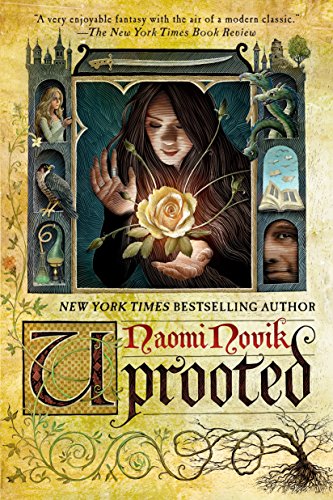 Uprooted is Naomi Novik's take on Beauty and the Beast. If you like heat, it has more heat than Spinning Silver (though it is nothing particularly explicit—you can't study for anatomy exams with this book.) I thought it showed the differences in the characters relative life experience, so wasn't about being steamy per se.
Except that the heroine goes somewhat unwillingly to a castle to live with the Beast for a time it doesn't bear much relation to that story. It is much more exciting than that story. like Spinning Silver there are a lot of great relationships—friendship, love, and family.
The world is exquisitely crafted. The language is just as lush, and I recommend it highly. It kept me up late reading even if Spinning Silver was my favorite.
Available at Amazon US, Amazon CA, Amazon UK, Nook, iBooks, Kobo, and GooglePlay.