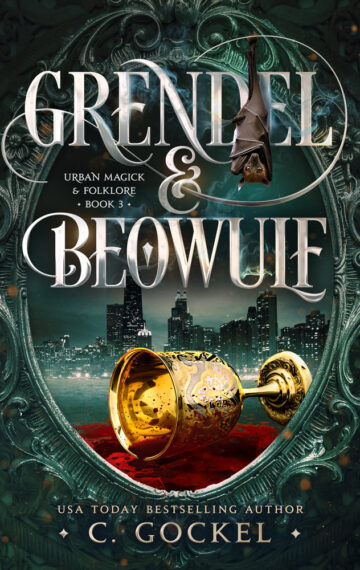 Available for Preorder:
Amazon US, United Kingdom, Canada, Australia, Germany
Once upon a time, in our ordinary world, there was a grandmother.
She died.
She was reborn as a Vampire in a world of Magick.
The grandmother de-aged. Her ailments healed, her body became strong, and her wrinkles faded.
Her wisdom, however, did not diminish. She knew monsters need monstrous names so they never forget the monsters they are.
She named herself Grendel, after the medieval haunter of borderlands and drinker of warriors' blood, slain by the hero Beowulf.
The name seems appropriate. Grendel the Grandmother haunts the borderlands and drinks the blood of (mostly) evil warriors.
But in a Magickal world, names don't just have meanings, they are prophecies.
And a new hero is rising. He has been molded since birth to fight evil, and been given the tools and skills to vanquish the most insidious evil of all: Vampires.
His name is Beowulf, and he's coming for Grendel.