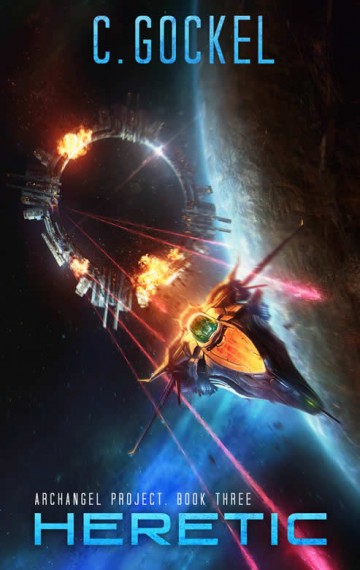 Available at  Amazon US, Amazon UK, Amazon CA, Amazon AU, and Amazon DK
Nook, Apple, GooglePlay, Kobo, Smashwords, and Scribd
Available as an audiobook at your favorite vendor and Scribd!
The day of reckoning is coming …
Commander Noa Sato has almost reached the Kannukah Cloud. Within hours her crew may be able to reach Sol System through a hidden time gate. If they make it, she and her crew won't just save their own lives–they'll save millions from genocide at the hands of Luddeccean fanatics.
But the Luddecceans "fanatics" may not be as mad as Noa believes.
If the Ark reaches Sol, Professor James Sinclair will be revealed as the imposter he is. Designed to be the perfect spy, James's love for Noa seems to be the only thing truly his own. But what can love be to an agent of the gates?
When the final confrontation occurs, and the truth of the gates is revealed, James and Noa will have choices to make … Choices that may divide them forever and lead to the destruction of the human race.
Get it on: Nook, iBooks, GooglePlay, Kobo, Amazon US, Amazon UK, Amazon CA, Amazon AU, and Amazon DK