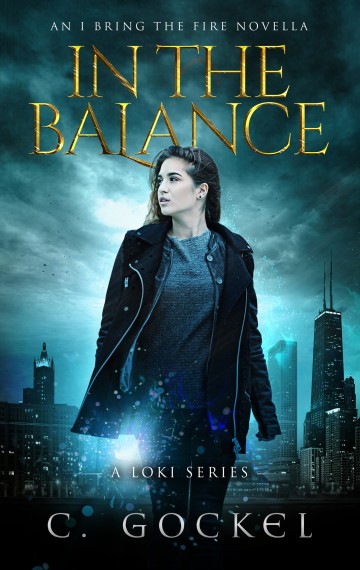 Available in:

eBook, Audiobook
Get In the Balance at Amazon US, Amazon UK, Amazon CA, Amazon AU, Amazon DE
Nook, Apple, Kobo, GooglePlay, Smashwords, and Scribd
Chaos can never really be destroyed …
Loki, God of Chaos, gave Amy Lewis all his memories, and one request before he saved the universe. "Remember for me."
Amy knows Loki will find her, one way or another … eventually. But as the weeks have ticked by she's lost hope.
Called into FBI headquarters to identify a magical artifact, she gets the opportunity to find Loki for herself. In doing so, she tips the scales of not one, but two universes, and has to choose for herself what form she wants Chaos to take.
The fate of the Nine Realms is in the balance, and this time it is in Amy's hands.
An I Bring the Fire novella that takes place after Chaos.