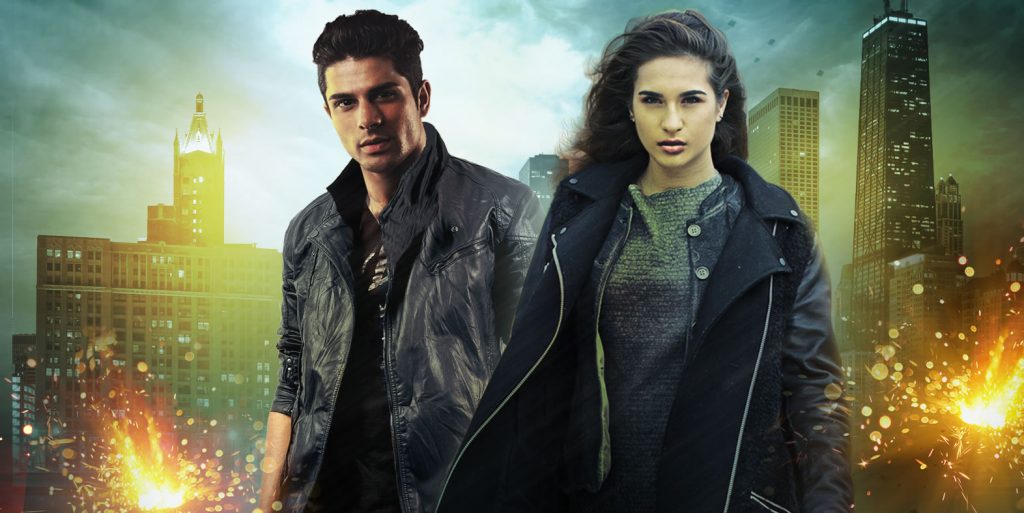 Warriors: I Bring the Fire Part V (A Loki Series) is now an audiobook available at Amazon/Audible and iTunes (Start listening to Wolves: I Bring the Fire Part I for as little as $2.99–find out how.)
It is also available as a paperback from Amazon, and Barnes & Noble.
Of course it is still available as an ebook from Amazon, Nook, iBooks, Kobo, Google Play and Smashwords.
When science meets Chaos, what could go wrong?
Bohdi Patel is keeping the revelation that he is Chaos incarnate a secret, and handling the revelation about as well as one would expect. He's in a downward spiral: losing his lease, totaling his car, and trying to keep everyone he cares about at arm's length.
Veterinarian Amy Lewis is wondering what happened to the funny, flirty, curious Bohdi she knew in the land of the Norns. He's become moody and sometimes cruel. She is definitely glad she didn't become romantically entangled with him … most of the time.
When tragedy strikes Amy's beloved mutt Fenrir, and Odin strikes Bohdi's best friend Steve, they have to work together again. Amy's knowledge of science, Bohdi's talents for theft, and both of their survival skills are put to the test. But more than Steve and Fenrir's lives are at stake. Amy and Bohdi may unlock the key that saves mankind from the gods … or bring about the apocalypse.