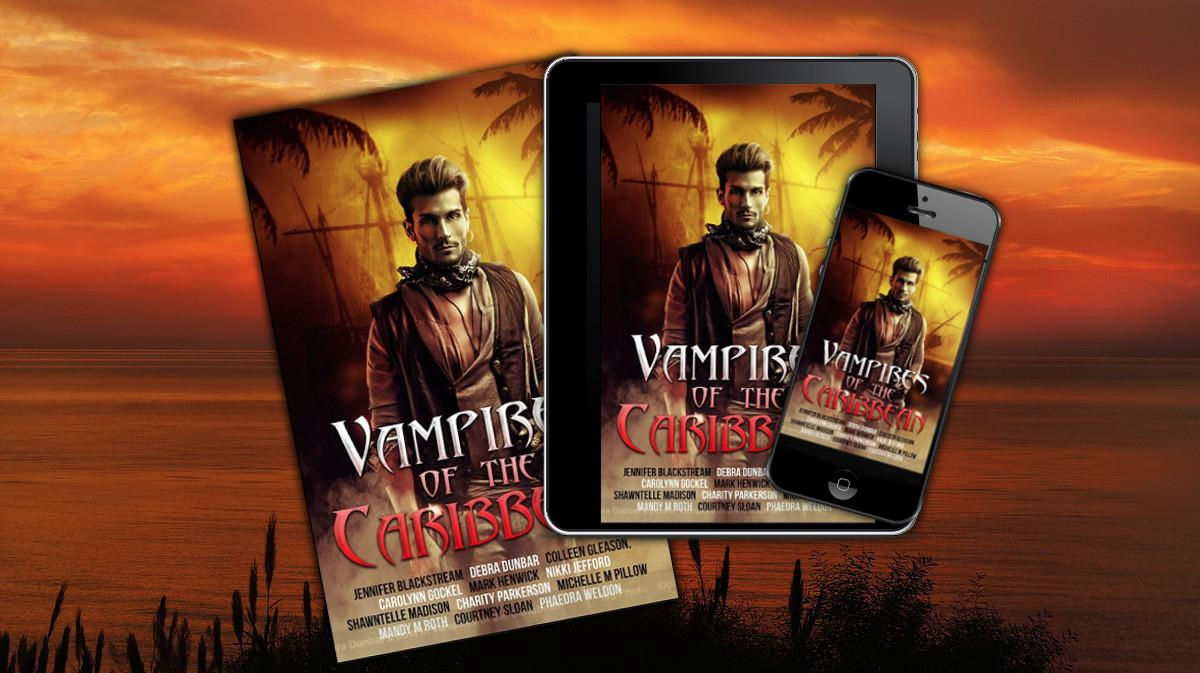 Introducing Vampires of The Caribbean, a short story anthology by bestselling authors like Debra Dunbar, Shawntelle Madison, Mandy Roth, and more!
Currently unavailable
 My Story  in the collection, Someday My Count Will Come, is a new adventure in the I Bring the Fire Universe and features a cameo by Loki! Someday  features Count Darerick Razvano Noapt (aka Dare) a Night Elf *cough*. Dare is ancient. He's keeping secrets from his own kind and seeking a Night Elf that has gone renegade. Penny is only twenty-four, seeking her lost sister, and hiding a secret as well. To save themselves, and save Dare's people, they might have to risk letting their secrets go. Here's an excerpt:
They haven't gone ten paces when Loki stops and says, "I'm forgetting something … I know I am. You're to go to Orlando …"

"In Florida." Dare winces. It's probably sunny there, and warm places usually have snakes … and spiders.

Spinning clumsily, Loki blinks at him. "Lovely weather in early spring, which it is there by the way. Sunshine, warm even at night, you won't need a sweater. Think of it as a vacation."

"I'm a Night Elf," Dare says flatly.

"Vampire," Loki says.

"A vacation for me would be Moscow in December," Dare mutters.

Loki stares at him a moment, and then gives a crooked grin. "I suppose so." He snorts, and then snaps his fingers. A spark jumps into the undergrowth and Dare stamps it out.
Someday takes place before the events of Wolves. Besides Someday there are nine other stories by amazing authors.