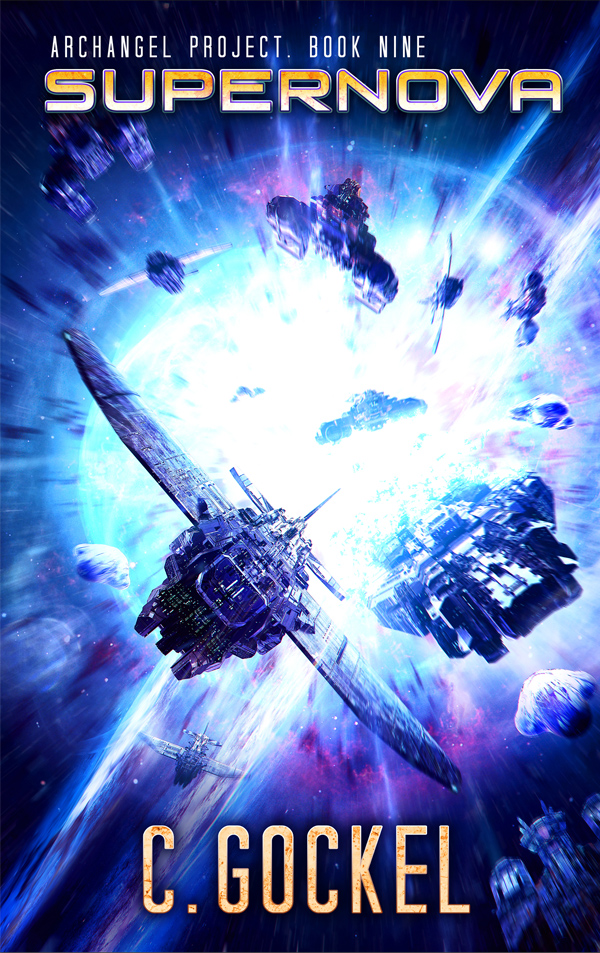 The final chapter in the Archangel Project Series is available NOW at Amazon US, United Kingdom, Canada, Germany, Australia
Nook , Apple, Kobo, GooglePlay, Smashwords, & Scribd
Beyond the borders of known space a Dark Fleet is gathering…
Volka, 6T9, Carl Sagan, and their band of sentient faster-than-light ships are charged with finding the Dark's forces. But the enemy is closer than any realize, and the Dark's next strike will be sooner than they think.
When the attack comes our heroes will be forced to evolve once more. Volka has become a true telepath. To fight the Dark, she must become a true leader as well. 6T9 is capable of destruction with a machine's lack of remorse. He must learn when to stay his hand…not just to save humanity, but to keep the woman he loves.
They must succeed, because the Dark has been evolving too. Carefully. Methodically. And it will stop at nothing short of the extinction of the human race.
New to the series? The first book is FREE at most vendors.