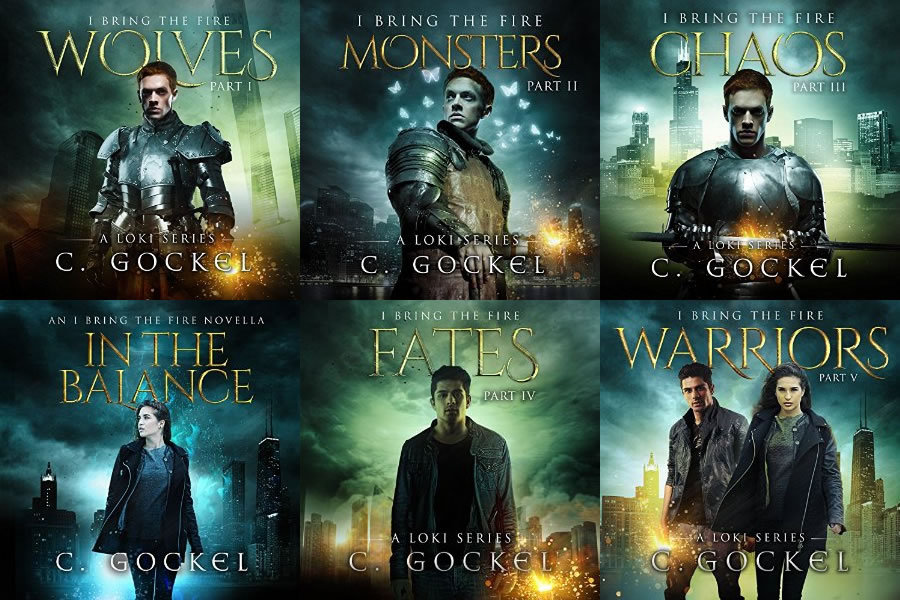 The I Bring the Fire series audio versions are almost complete! And you can start listening to them for as a little as $2.99 if you download (or already own) the free Kindle Version in the United States  or U.K.
Already got it? Click here to start listening.
Same deal for the rest of the series.
LISTEN TO (OR READ) THE WHOLE SERIES FREE
I Bring the Fire is available via Overdrive, the ebook and audiobook service for libraries. If your library participates you can read or listen to the whole series free of charge … all you have to do is request they order them. Someone asked me if I "minded" readers getting my books through the library. Loki's whiskers! I am delighted to be in libraries. Please, request away. Heck, even if you own them, request them from your library so other people can discover them!