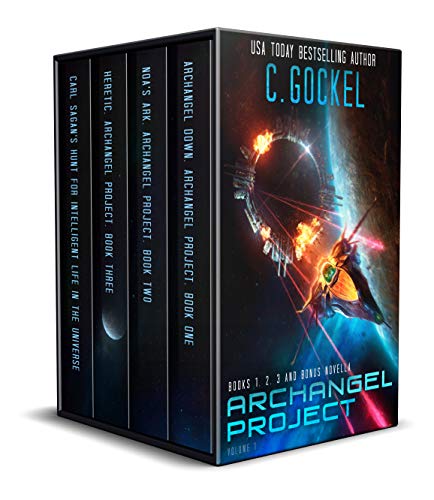 Click for current price: Amazon US, United Kingdom, Canada, Germany, Australia
Apple, Nook, Kobo, GooglePlay
Commander Noa Sato doesn't believe in aliens. She's wrong.
Imprisoned on her home planet, accused of aiding an alien invasion, Noa witnesses the beginning of a genocide–however, the murderers are not aliens, but her own people. Launching a daring attempt to reach the Galactic Fleet, she makes an unlikely ally in stranded professor, James Sinclair.
But James is not all that he seems.
James is not the man he once was. He has technological augments that give him extraordinary abilities. His augments protect Noa and himself, but he has no memory of how he came to have them. Worse, the changes may be more than physical.
Noa's mission and the answer to James's mystery will put them at the center of a confrontation of galactic proportions.
A confrontation that challenges the boundaries between human and alien, man and machine.

A confrontation that might spell the doom of the entire human race.
This collection contains:
Archangel Down. Archangel Project. Book 1
Noa's Ark. Archangel Project. Book 2
Heretic. Archangel Project. Book 3
Carl Sagan's Hunt for Intelligent Life in the Universe : A Novella
See all the Box Set List Featured Fantasy | See All Featured Sci-Fi