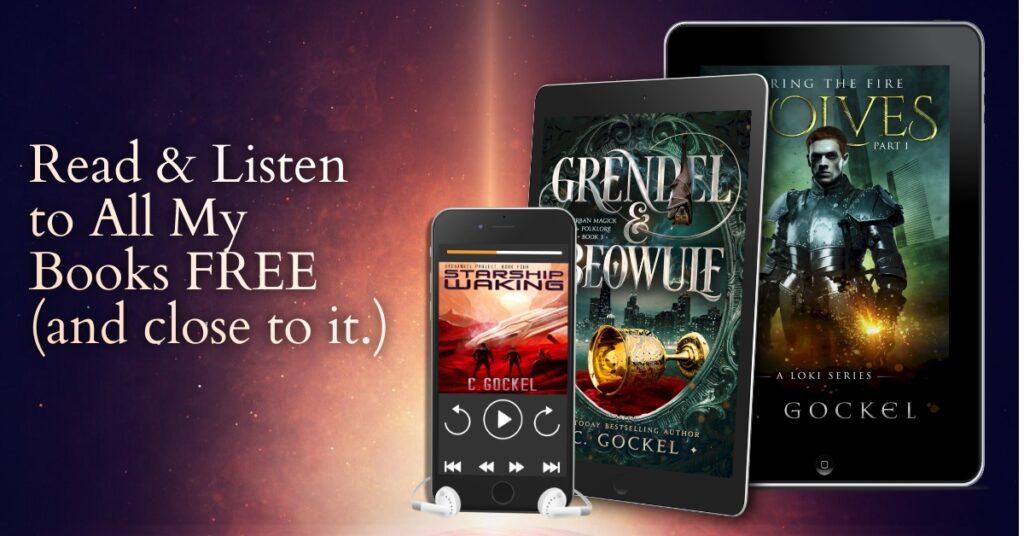 Subscribe and Save!
My ebooks* and audiobooks are available through Scribd. My ebooks are available through KoboPlus (You don't need a Kobo device, the Kobo app is free for your phone, tablet, and PC.)
Scribd and KoboPlus are subscriptions services, much like Kindle Unlimited. Both services have 30 day FREE Trials (conceivably, if you read fast, you can read all* my books FREE.) Learn more about KoboPlus and Scribd.com.
*Scribd.com isn't featuring Magic After Midnight at this time.
Or Read & Listen Completely FREE!
Find Your My eBooks and Audiobooks at Your Local Library with Overdrive/Libby, CloudLibrary, Hoopla, and More
I love to read! I also have a teenage son who consumes a gallon of milk every other day, and a growing daughter who needs new clothes and shoes on the regular.
I support my book habit by frequenting my local library. Maybe you do, too. All my books are currently available to libraries through Overdrive/Libby (the most popular app), CloudLibrary, BorrowBox, Hoopla, and more. If your local library loans out ebooks, but doesn't have mine, they'll have a way to request it.
If your library doesn't loan ebooks or audiobooks, you may be able to get a library card at a larger library system for a modest fee. Here is a website that lists libraries with non-resident borrowing priveleges.