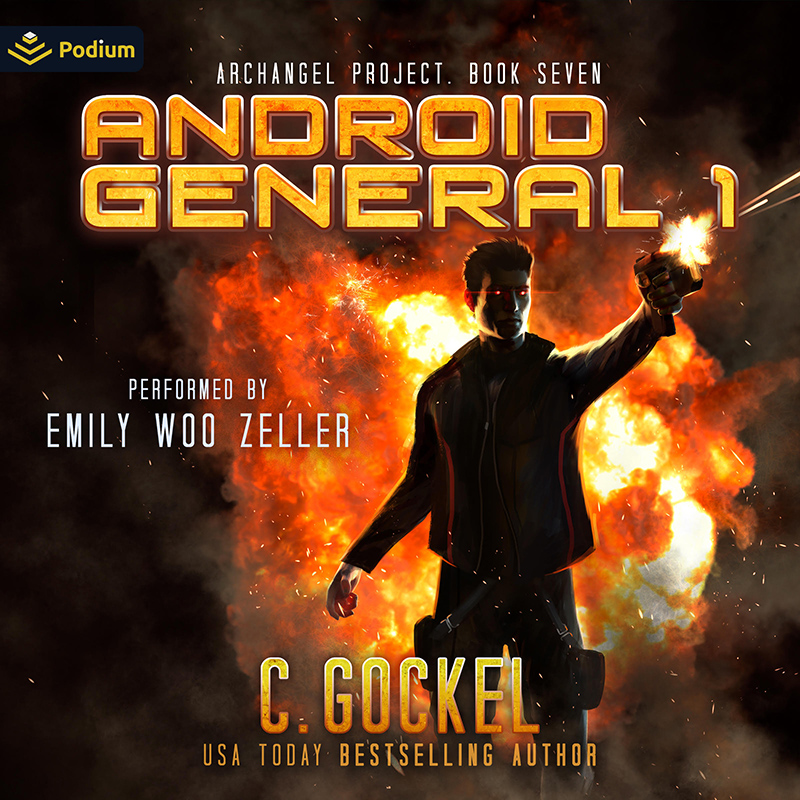 1 credit through Audible. Not a member? Sign up and get one title free!
The Darkness will strike again.
The last time Carl, Volka, and 6T9 fought the Dark, 6T9 failed Volka. If he wants her and all the carbon-based life forms that he loves to survive, he needs to change. Change is as easy as flipping a switch for an android, but dealing with the consequences is not so simple.
In order to save Volka, he'll have to give up a part of himself that Volka adores. He'll need to become something an innocent, peace-loving sex 'bot was never designed to be…something he despises.
To save Volka and the galaxy he'll need to become Android General 1.